Activities at Silver Rapids Lodge
Silver Rapids Lodge is a year round resort in Ely, MN filled with activities for every season.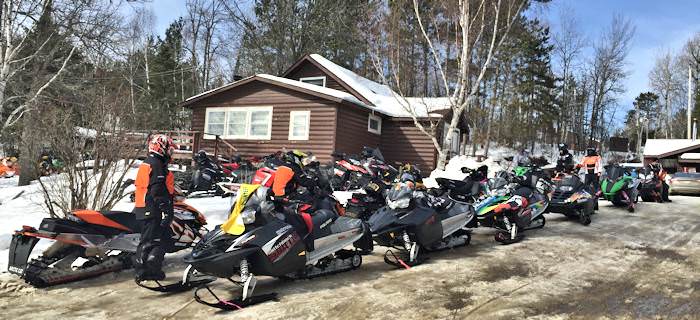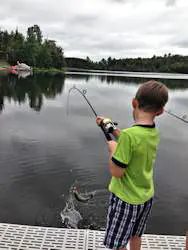 Summer
If you are an avid fisher person, we offer 20 miles of lakeshore to explore to find that whopper you're looking for. Trophy sized fish have been caught right off our dock. With four lakes to explore, one of which is located in the BWCA with a 25 hp motor limit, there will be plenty of fish to be had!
If you prefer to relax and enjoy the scenery, we have miles of private hiking and mountain biking trails for you to explore.
Winter
If you're a winter enthusiast, Silver Rapids Lodge has plenty to offer. We are located right off the Tomahawk snowmobile trail linked to miles of trails. Come with your snowmobile crew, stay in one of our cabins, ride all day, then let our staff take care of your dining needs in our restaurant and lounge area. Want to experience ice fishing, north woods style? Just walk out from your cabin and start fishing! If you enjoy cross-country skiing, we offer miles of private trails for your skiing enjoyment. Stop off at our warming shack to catch your breath and enjoy the view. We have maps of our trails available in the lodge. They are rated based on difficulty. If you're the type of person who prefers to do some back woods exploring, rent a pair of our snow shoes and make your own trail.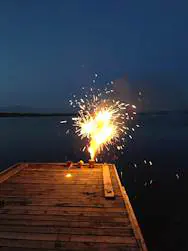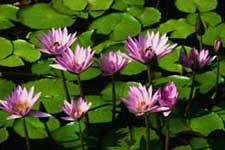 Spring
Want to watch the transition of winter to spring? The north woods offers quiet, calming, unfolding of the new season. Watch the frozen lake slip into flowing water. Watch the loons return along with migrating birds. This is perhaps the best time to seek a reviving escape in the woods at our resort.
Fall
Enjoy the scenic view from your lakeside cabin as the fall leaves are in full color. Explore the hiking trails in the cool crisp air. Perhaps you'd like to do some hunting. The north woods is the home for several white tail deer, ducks, grouse, spruce hens and other game birds.
Whatever the season you choose to visit, you can be assured to see plenty of wildlife. The white tailed deer frequently visit our resort along with several birds. A black bear has been spotted in the area. Timber wolves and brush wolves flourish in the northland country.